Time for a Reset?
Personal Life Coach / Therapy
Helping You Find & Forge Your Own Path
I'm a therapist, coach, consultant, & educator committed to helping people explore personal & interpersonal roadblocks to living a conscious, wholehearted, authentic life.  Sharing in that connection brings me joy!
For more information about my professional services:
Text or audio call:  314-276-1680
Email:  renee@resetwithrenee.com
Personal Life Coaching
Life
Relationship
Business
Leadership
Therapy
Licensed to provide therapy services in Arkansas & Missouri. 
Therapy (Missouri & Arkansas)
Coaching
Life – any aspect or goal that improves quality of life (mental, physical, spiritual, financial, social)
Relationship – be your best for yourself & with others
Business/Career/Leadership
Consultation
Corporate Social Responsibility
Improving Social & Emotional Intelligence (SI/EI)
Conflict & Communication
Improving Work Culture & Leadership
Education
Workshops
Webinars
Podcasts, Interviews, Panel Discussions
About Coaching and Consulting
I enjoy my time helping people & coaching allows me another way to do so.
I enjoy working 1:1 the most.  However, my social work values, life experiences, & mid-life age now call me towards opportunities to connect with others who would like to create change in the world.
I've always believed that the quality of our life is determined by the quality of our relationships… & I would now add…. the safety of the environment.  And from what I have personally experienced & witnessed in my work with others, there is much room for improvement.
I have a strong interest in helping leaders in business, healthcare, education, & the legal system improve how these systems impact people.  After all, systems, like families, don't function well when they are governed by power dynamics, conflicts, control, and fear.
Coaching or Therapy:  Which is Better for You?
Coaching Services (Life, Relationship, Business, Leadership)
Not limited by state licensure; you or I can be anywhere in the world when we "meet"
Focuses on the present & future
Focuses on wellbeing, relationships, work challenges
Confidential (like therapy)
However, if "deeper" work is needed I can recommend clients add a therapist to their support team.
Therapy
I am currently licensed to provide therapy services in Arkansas & Missouri.
To elect therapy services, you will need to be physically present in either state at the time of each appointment.
I do not accept insurance & payment is expected at time of service via credit card (cash or check if in person).
Many of my therapy clients would rather avoid a mental health diagnosis (which is required for insurance reimbursement). However, I can provide a superbill for you to submit on your own if you would like to utilize out of network benefits. 
I accept therapy clients who are stable, functional, not in crisis (not in danger of harming themselves or others) & who want to improve their mental health. Clients needing more intensive services would not be a good fit for my work at this time.
Whether you choose therapy or coaching, the time & money spent is an investment in you!
FAQ's
It is not unusual to have questions about entering into coaching or therapy.  The following may clear the air a bit. Click the + to expand and find answers to these frequently asked questions.
Can you be my coach and therapist?
Current regulations dictate that I cannot ethically be a person's coach AND therapist.
How much time do I get with you?
I offer 45–50-minute appointments for individuals & the fee is $200
Longer appointments at a pro-rated fee are available after an initial consult
Who are my typical clients?
Women who are unhappy or stressed with their roles, relationships, or work
Women who work or lead in male-dominated fields or work environments
Men who are lost in life; or frustrated about their relationships with women. They appreciate that I can be their "woman whisperer"
High achievers who tend to get stuck in their head, perfectionistic, overwhelmed, burned out
People in couples therapy, considering divorce, or dealing with relationship ambivalence
People moving through the divorce process & post-divorce challenges
People who have a history of addiction and/or abuse in the home, personal relationships, or work environment
How do clients benefit from working with me?
They look forward to "their" time
Gain clarity
Identify next steps
Receive encouragement, validation, information/resources, support, and attuned "nudges"
Know they have a long-term support person …. I love when clients know they can turn to me when life levels up & reach out with updates about their life and success!
About Me
I enjoy learning, connecting with others, & making people, places, and things "better."
Like many "helpers" my early years were not ideal.  I didn't want to repeat the unhealthy stuff that was modeled; I strived to be different. Many of my attempts were successful & many were painfully off course.  Like you, I will always be a work in progress.
Since 2002, I have worked as a Licensed Clinical Social Worker (LCSW), providing therapy to clients in a variety of settings.  From 2014 to 2021, I provided Life Coaching services. I now offer both services.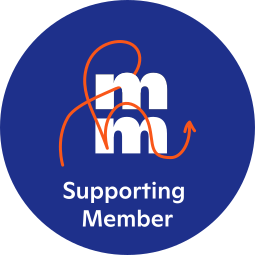 Let's Connect:
For more information about my professional services:
Text or audio call:  314-276-1680
Email: renee@resetwithrenee.com 
Endorsements/Testimonials:
"Renee leads with an open heart.  This full heartedness, her strong sense of integrity, and her boundless compassion make her a trusted healer for those of us in search of improved understanding of ourselves and others.
Moreover, Renee's clients benefit from her unquenchable spirit for learning; their care and coaching is based upon the most current therapeutic models and evidence-based best practices. 
Knowing Renee will provide you the positive reset you seek and definitely deserve."
"I have had the pleasure of seeing Renee for about 5 years in person, and then talking with her by phone for another 8 years. I initially consulted with a couple of providers and sought help from Renee after realizing how much more at ease and more myself I felt in her presence. I'd had an amazing provider prior to Renee, so I was looking for that same level of insight and caring.
Renee is profoundly kind and compassionate, a perceptive listener, wise on many levels, a great encourager–and her sense of humor is the cherry on top. She helped me to see what I had been missing, be more accepting, manage my fears, think more clearly, and behave as a better human being. I could not recommend her more highly, and I look forward to continuing my relationship with Renee as needed over the years to come. "
"In 2019, Professor Fleming became an instrumental and integral part of my decision to pursue a Bachelor's Degree in Social Work from the University of Arkansas Fort Smith.  Through her Introduction to Social Work course, she introduced me to the profession of Social Work with purpose, passion, and professionalism, while challenging me to think critically when serving others wholistically.  In pursuing my degree, Professor Fleming taught me how to meet clients where they are, keeping a strength's-based perspective in mind, while using evidence based-strategies when working to serve individuals, families, groups, organizations, or communities through Social Work practice.  Professor Fleming's instruction became an absolute vital part of my educational foundation, and I feel honored and thankful to have been in receipt of her professional guidance. "
Let's Start Your Reset Today!